Corporate Mission and Management Mission
Corporate Mission
By putting our customers first as our top priority and earning the trust and appreciation of our business partners, we will contribute widely to society.
Sogo Printing's Management Mission
As our eternal message, we will contribute to a richer life by providing memorable printed materials.
Focusing on enhancing quality rather than size, we will manage our business with a small number of the best people and provide an environment where everyone can work vigorously together as one.
By nurturing people and making the most of them, we will strive to help them realize a satisfying and rewarding working life.
As a company, we will gain the trust and confidence of society and contribute to the realization of a better global environment.
Medium-term Vision: Sustainable Growth for 2022 (SG-22)
Based on these missions, we have set out below what we aim to be in our Medium-term Vision: Sustainable Growth for 2022 (SG-22), and will fulfill our three promises.
What we aim to be
We aim to be a general manufacturer of high-quality packaging and display materials that continues to grow steadily by interacting with customers, employees and society on a daily basis and building relationships of trust.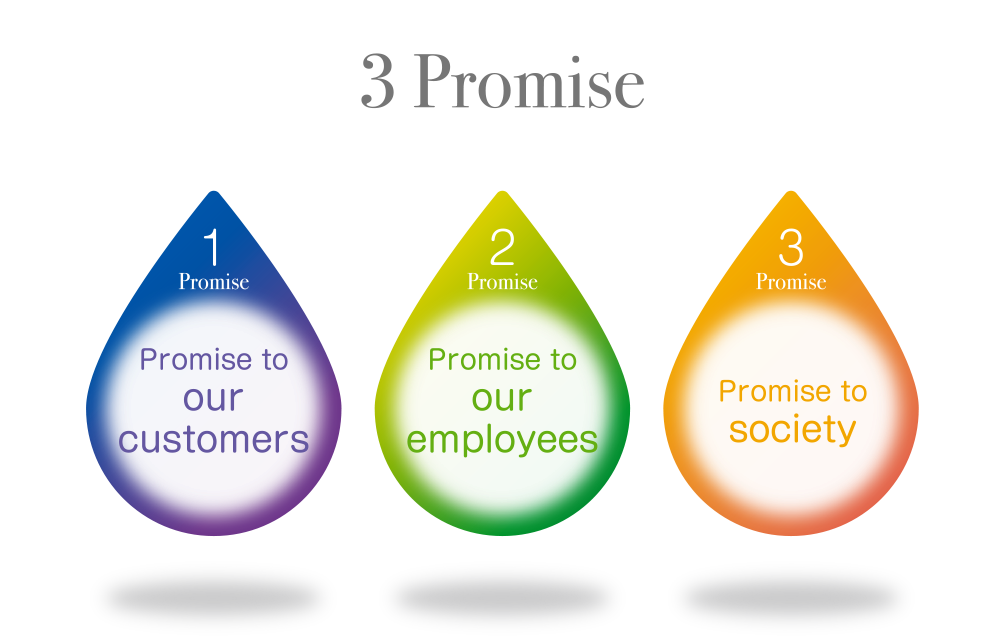 1.Promise to our customers
We will contribute to our customers' further growth by providing them with the best products based on their needs.
 
2.Promise to our employees
We will continue to be an organization where the company and employees have common goals and each and every one of us can take on challenges and feel rewarded.
 
3.Promise to society
Understanding that our employees and their families play roles that are of high significance to society, we will continue to provide safety and reliability to society.